Eulogy to my best friend
Daniel Lemos
1973-07-04 - 2022-09-30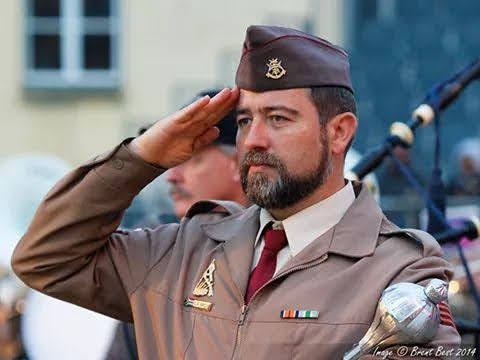 The first time I noticed Daniel, he was wearing a maroon fez. He was in the bungalow, with the new guys that came 6 months after us. I was immediately interested in him, and a little intimidated. Don't mess with this guy.
As time progressed, we got to know each other, and we became friends with similar interests and values. He taught me my first steps in computers. We went through our biking phase together. We worked on cars. We practiced music. We became close. When I decided to get married, there was only one choice for best man.
But Daniel wasn't just best man on my wedding day. He has been best man to me every day for twenty-nine years. That is the kind of friend he was. A phone call away. A lifetime's worth of private jokes that no-one else will get. A walk to his house. To go swim with him, to visit late at night when things were tough and just talk or listen, to meet in the middle of the night halfway between our houses for a cigarette and advice because one of us can't sleep. Giving each other a haircut. Some of my darkest nights and brightest of days were in Daniel's company.
Daniel and I made a pact that we called "Last call". It means that if one of us were in a really desperate situation, handcuffs already on, or a broken-down car in Mpumalanga, we would call the other and say "This is my last call", and the other would know the severity of the situation and go help without questions.
I can really talk about DanDan for a long time, I will save that for the years to come.
The exploits of the Lemos boys in Pietersburg were legendary, and he loved telling them. The stories of SAMS Pipe Band are numerous, so with Excalibur Legions. The long quiet nights just gently discussing ideas or listening to music together. Movie nights with popcorn. My kids and I loved playing Ghost Recon with him. "Stay frosty guys." Daniel was really one of a kind.
Others will attest to the fact that he was very considerate, there are parts of his life that he seldom discussed with me because he knew I wouldn't handle it, that or it would burden me. He had tremendous compassion and love for his fellow man, almost too much. I saw him give the last cash he had on him, when he had no work to a stranger. Kindness and forgiveness. His cell group. His hospital prayer group.
Then there was his dedication. To friends, family and fabricating and fixing things. He had hundreds of unfinished projects, because he just couldn't bear to do a rushed job with anything. I would get frustrated about the conversations that ensued from asking him to fix something for me. He would tell you that, actually, the way that the thing is, is fundamentally wrong and would design a complete overhaul, instead of just welding the damn thing for me please.
Some of you will also fondly remember Daniel's suspicion of people. The man. Government. Population control. His cynical side.
Little did I know that one day, very unexpectedly, I would see Daniel off at the valley of the shadow of death, and he would enter without me. Perhaps God, in His infinite wisdom, planned Daniel's last visit. Just before he left on his trip he popped in to say hi and it changed to, ok, supper's ready Daniel, come eat with us. My family sat together with him at the table and we broke bread and chatted and joked one last time. We discussed deep stuff. We made jokes. We philosophised.
It is a big blow to all of us - a big shock, and as my brother-in-law said about his best mate just a month ago, a big loss. It is also the closest death that my children have experienced. We will never hear him hoot at the gate again, for me to tell my family that I found a stray and he's staying for supper. I will never take his keys and walk to his house to feed the dogs because he went to his brother and called me late asking if I mind, he's not coming back till the next day. I will never again be able to get frustrated about his slow, precise, and meticulous work, or sigh about his conspiracy theory about taxes or banks.
What keeps me going through this, is that I know for a fact, that today Daniel is with Jesus. There is no doubt about that, and I know that I will see him again.
© 2001-2023 ou-ryperd.net