A story about a hat
In 1986, after years of unemployment and after a close business partner passed away, my father moved to the Natal South Coast to pursue a career in selling life insurance. The story was that my mother and I would follow at the end of the year. The school that I would attend there was decided and new school shoes (of a different colour to what I had in my school at that stage) were already purchased.

Then, in 1987 when I was 14, my father decided that he didn't want married life anymore, and left my mother and me. We weren't moving there with him. What you learn later in life can clear up a lot of the fog of childhood. It transpired that he also didn't do well at the insurance. He was never career oriented.

In high school later, I would spend many school holidays on the South Coast. At first I would stay with other family that we had in the same town, and then look for him. I recall once walking from Karridene all the way up to Pipeline beach, about 17 km, looking for him. He started off renting a flat, but kept moving to cheaper placec, until he eventually stayed in a shack near Winkelspruit.

At that time there was a German restaurant in the Winkelspruit shopping center. It was called Dieter's Gasthause. The owner, Dieter Etzel, was known for giving a plate of food to destitute visitors. I think that is how my father ended up there. Also being German, I can imagine Dieter sitting down with my father and chatting. My father was not much, but he was charming.

So it happened that he became the daytime barman and general run-around at the restaurant. For the last few years when I went to the South Coast I would spend days sitting at the bar in Dieter's Gasthaus, awkwardly visiting with my father. First as high-schooler, later as national serviceman and eventually as civvie. My wife also went there once, so it was at least until 1995.

My father remarried and moved inland with his new wife. He died in 2004. Dieter eventually sold the restaurant, and passed away in 2013. All I have left of that time is this hat and my memories.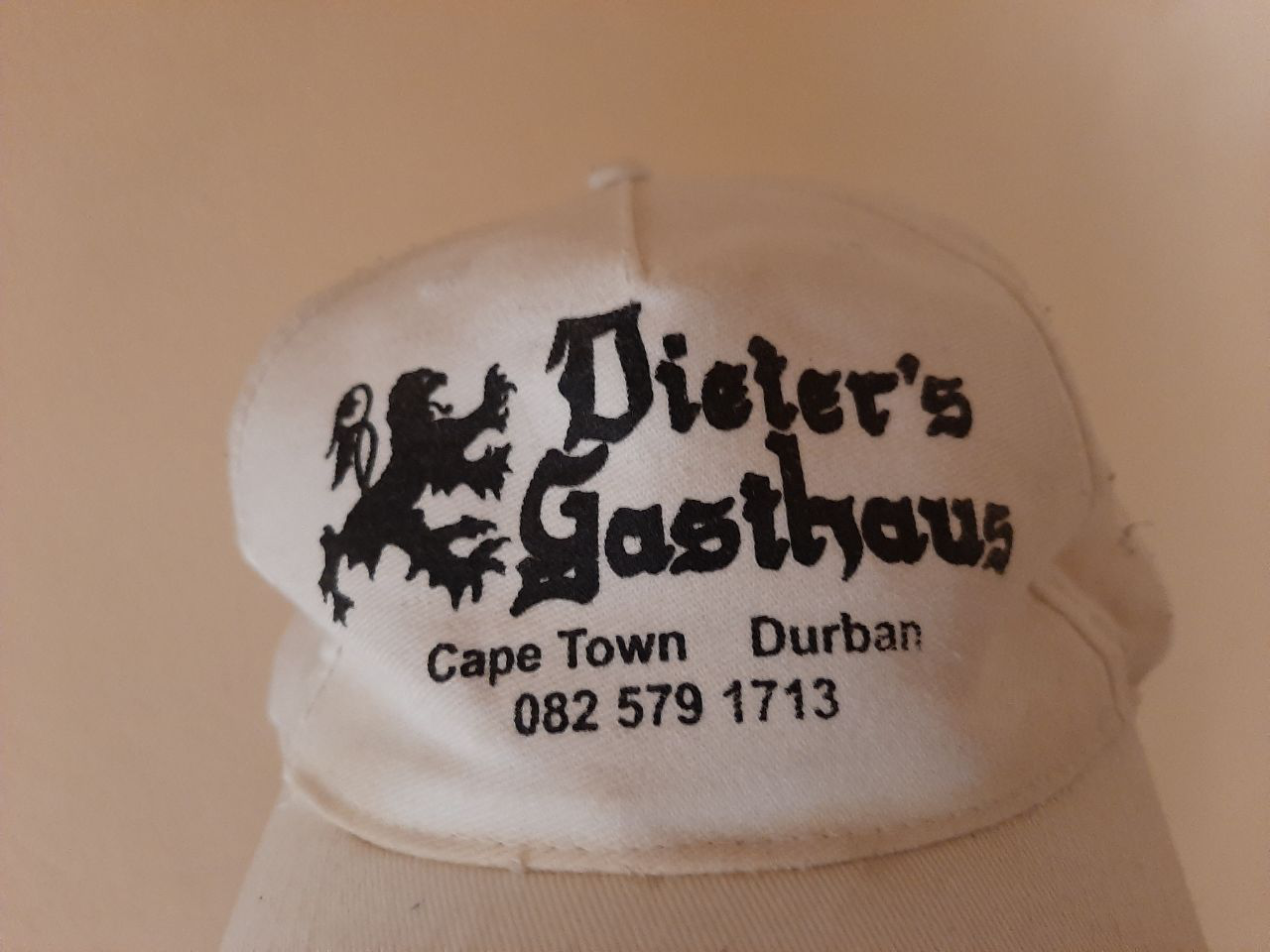 © 2001-2021 ou-ryperd.net