Piping
I was a member of SAMS Pipe Band from 1992 till 2000. I learned piping from Pipe Major Alan Watters in the SADF in 1994.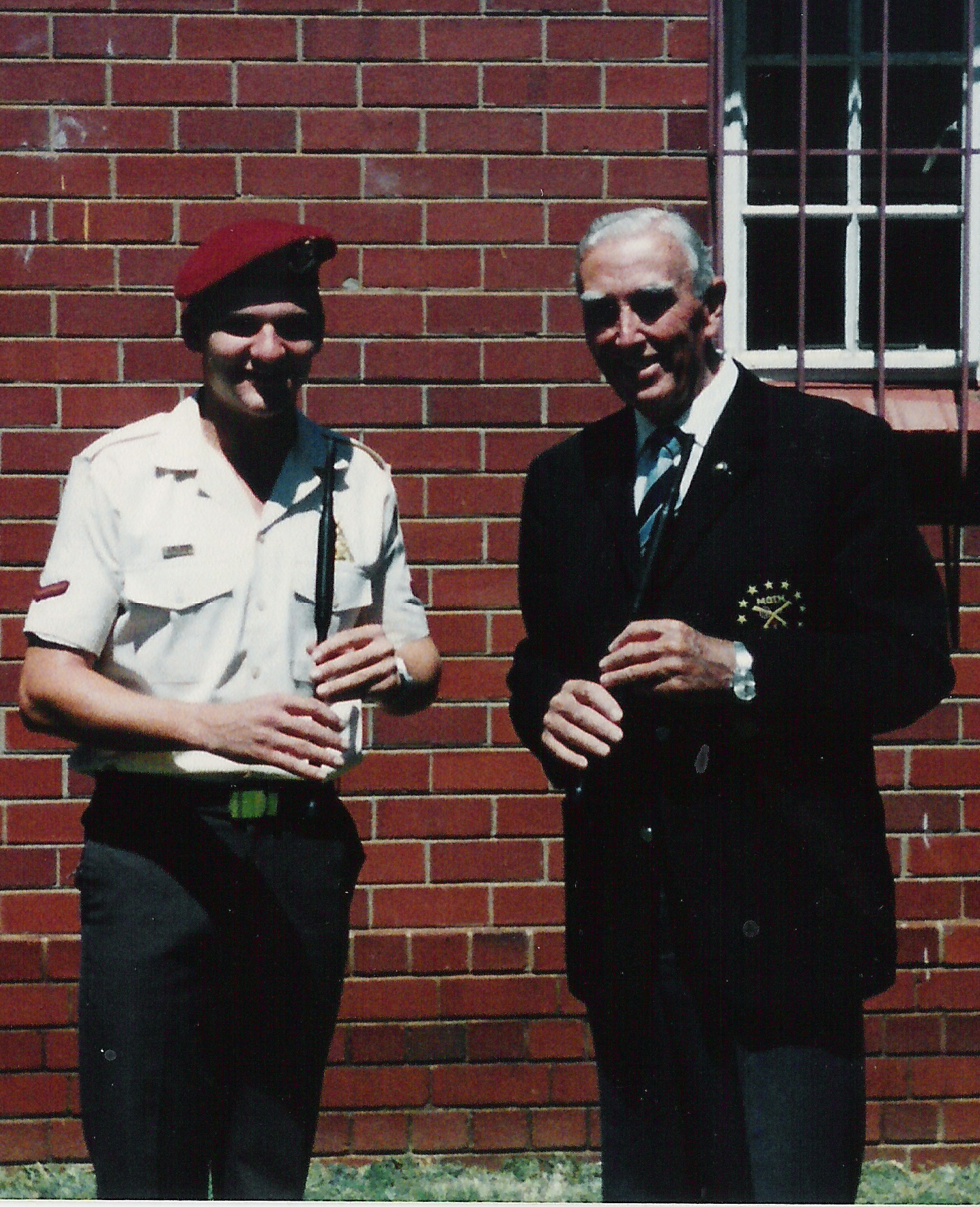 In 1999 I passed the Principal Musician exam top of my class. My musical development was influenced by mostly the CD's and books that we had in the SAMS library. That includes compositions by Robert Mathieson (Shotts) and Mark Saul (Victoria Police) books called Master Blasters. Also big influences were the albums Do Mo Chara Maith by SFU and By The Water's Edge by Shotts.

We were (it still is) the only full-time pipe band in the country. In my time in the Medics, I attended a Murray Henderson recital, attended a piping clinic hosted by Nat Russel from Victoria Police, and saw the Royal Scots Dragoon Guards band perform at the Natal Scottish Gathering. We were a Grade 2 competition band between 1996 and 2000, and I played competetively in 1997-1999. It was a fiery forge but fun.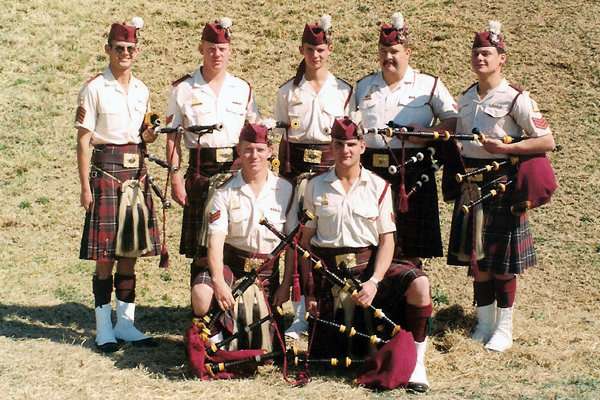 Back: Frikkie Boshoff; Michael Armstrong; Liam O'Flaherty; Andre De Bernier; Rohann Ludick
Front: Reginald Simpson; me.
Absent: Graham Crisp; Jacques Buys


We were 4 Afrikaans guys in the pipe corps. Our Pipe Major, Liam wrote a Reel called Farm Boy Pipers for us. We played it in our competition medley.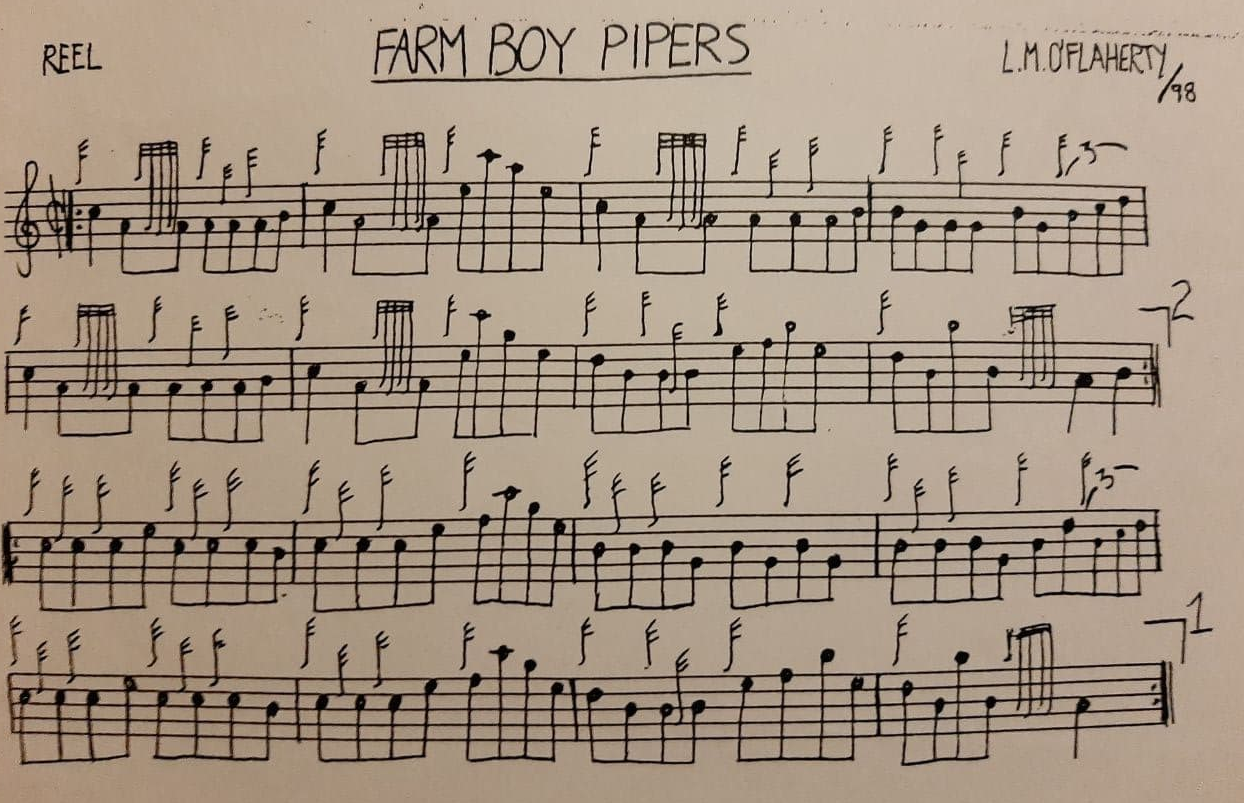 I left SAMHS and the SANDF as a sergeant in 2000 to work in the private sector. I played a little for the short-lived Lyttelton Manor Old Boys Band and I have played in a few concerts as solo piper. I have become very rusty, and a good friend recently inspired me to start playing again.



I have a set of Henderson Ebony and Ivory pipes that were made shortly after the Boer War.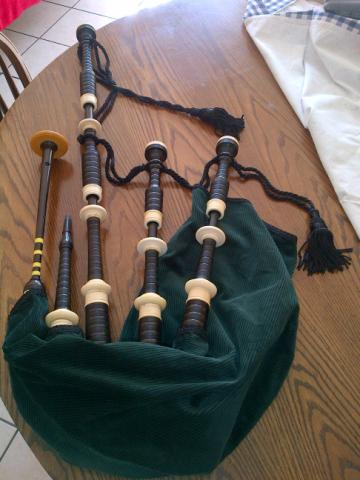 I have some Chris Terry tune books in my personal music collection, including a copy of the famed hand-written Blue Book.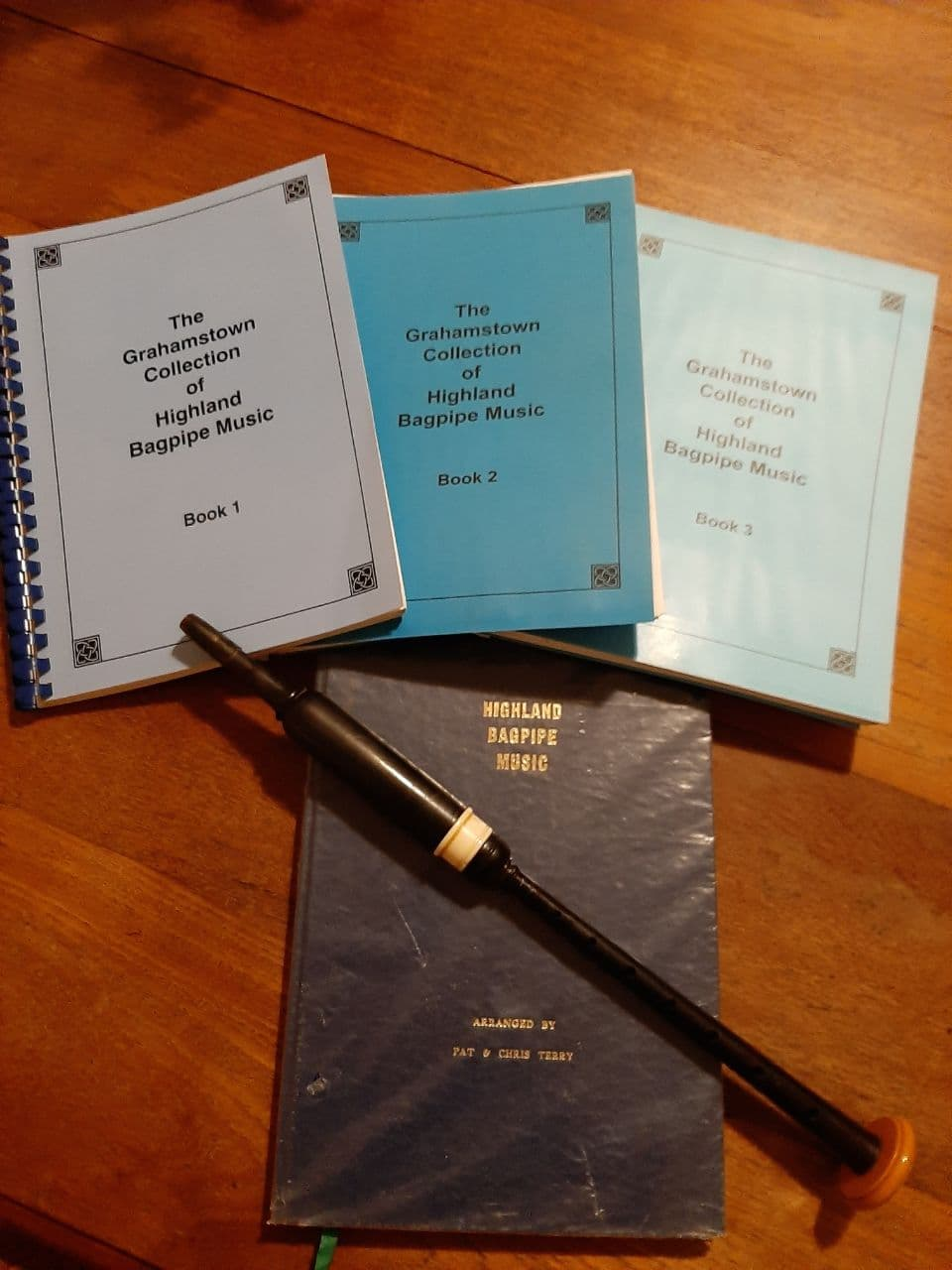 In 2020 I made an eChanter
In 2022 I had a chanter 3D printed and tried it out.

I joined Kempton Park Pipe Band in 2022.

Resources

I collated some links around an interesting topic: Pipe notes and keys

Pipe Major Bill Robertson's tutorials

Sheet Music and books:

Sheet music and stories behind some of the tunes
Ceol Sean, a large online collection of pipe music
PipeTunes.ca
Pipe tunes search to track down in which book a tune is
CelticScores has sheet music for a lot of tunes
Bagpipemusic.com where you can buy music
Tummle Yer Wilkies, three books by a South African-born composer
RMMB's New Century Collection
Michael Grey's 5th Book
Highland Bagpipe Music by George S. McLennan on Ceol Sean
A book on piping in WWI
Vincent Janoski's free e-book for beginner pipers
Fraser Martin's free e-book of his compositions
Stromness Pipe band have some of their repertoirre online

Hardware:

Go here if you want to identify a set of pipes
The Bagpipe Museum has history of pipe makers and brands

Personalities:
Some guys in the piping world to pay attention to:

Angus Burke
Calum MacCrimmon
Mark Saul
Lincoln Hilton

Here is a video of one of my solo performances, taken in 2013. It's not great...




© 2001-2023 ou-ryperd.net